So I was going through my YouTube subscriptions when I happened upon a video of an unboxing...and I was inspired.
At the very top of that list is Call the Number Box. The fact that it actually ships to the Caribbean and includes literature from the Caribbean has me so overjoyed. We get included in so little, and usually only when food or music is concerned, that it is refreshing to see us so positively reflected. Honestly, if shipping to Trinidad (in general) wasn't so shoddy I'd probably subscibe to this immediately.
Curated by a librarian, this subscription service will help you build your own collection of quality Black literature. Each month, a box will be delivered to your door that contains a newly released book and 4-5 carefully selected bookish and library-related items tied to themes within the book. Ships worldwide.
Quality Black literature
Specially curated items
Build your personal library
-- www.call-number.cratejoy.com/ --
In no particular order, my other desired subscriptions are:
My Lit Box: This box features only POC authors, which is brilliant and refreshing. If only this was not restricted to the U.S....
In addition to a newly released novel, you can expect to receive 1-2 quality book related goodies that will enhance your reading experience whether it's a lovely keepsake to adorn your bookshelf, or something that either smells good, tastes good or makes you feel good! Ships on the 5 of every month. US only

-- www.mylitbox.com/ --
Owlcrate: This box has been on my radar for almost two years now...and I've yet to treat myself. I will...one day. The fact that there's a junior box as well, makes it even more perfect. Start them off early why don't ya!
OwlCrate is a subscription box for people who love Young Adult fiction! Each of our boxes contains a newly published hardcover book, 3-5 other bookish goodies (jewelry, collectible toys, stationery), as well as exclusive items from publishers and authors. Each box has a fun and unique theme too!
Brand new hard cover books
Exclusive items
3-5 extra items each month
Unique monthly themes
Handmade items
US, Canadian and International Shipping
-- www.owlcrate.com/ --
Book of the Month: This subscription box has been around a ridiculous amount of years and has the reputation to match. The first time I found out about it was through an unboxing video.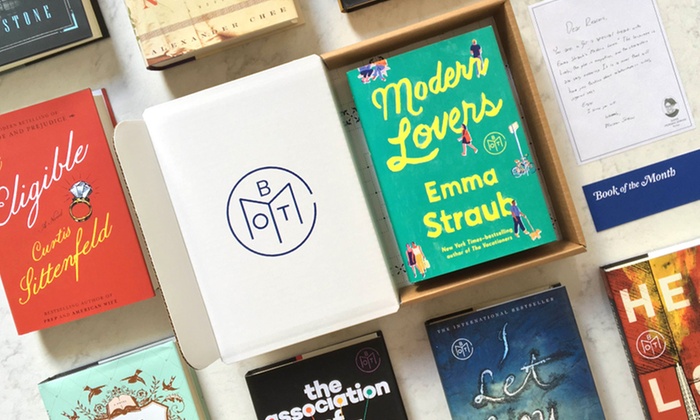 On the first of each month, we announce five monthly selections, carefully chosen by our Judges. By the sixth of the month, choose which books you would like to receive or easily skip the month if you prefer. On the seventh of the month, we ship you your box. Happy reading! US only.
-- www.bookofthemonth.com/ --

Mirror Book Box: Diversity at its core. I'll have that, thanks.
Mirror Book Box is a monthly subscription box dedicated to all the little differences that make us who we are & featuring diverse books that reflect them. Each month subscribers will receive a 'reflective' book and 4-5 items related to the theme of the month. Worldwide shipping.
Hardcover new releases every month
Interesting monthly themes
4 - 5 additional items each month
-- www.mirrorbookbox.cratejoy.com/ --
Which subscription boxes are on your radar?